Box Truck Freight Loads - Straight Truck Freight
Find van loads under 16,000 lbs. (LTL) on expedited box truck freight
Loads by 1 ton Cargo Vans, Sprinters, Straight box Trucks, Hot Shot, Flatbeds, StepDecks, Reefers, 48' & 53' Vans and most other LTL load trailer types.
LOAD BOARD FEATURES

Post, Search & Bid on UNLIMITED truck loads
Over 30,000 new loads NO DUPLICATES. Sort by combination of weight, trailer, radius & multiple destinations. Easy to use!
Owner Operator & Truck Driver Search


Great for Shippers & Brokers! Search Drivers by trailer type and any location. Get Freight Quotes directly from drivers by email.

No Contract Month-to-Month Billing


We have 100% no questions asked Money Back Guarantee policy. You can cancel and renew your membership at anytime.

Mileage & Routing Directions


Calculate dead head miles and total miles of trips. Intergrated Map with US Highways and dirving directions from pickup to deivery.

Credit Score Reports & Factoring


Freight Broker credit score search. Invoice matched with Freight Factoring companies.

Dead Head Mileage Calculator


Calculate dead head miles between trips. Radius search for loads within dead head mile limit.

Bookmark, Notes and Favorites


Easily manage your dispatching services with Bookmarking important shippers or drivers, with custom notes.

Load & Driver Email Notifications


Receive email or SMS alerts of loads or owner operations that match your posted loads or trailer types.

Auto Match Loads & Drivers


After you post your Open Truck or Open Load on the load board you will automatically be matached with drivers or shippers.

Send Load Details to Phone SMS Message


Great for dispatchers! allows for drivers to get info while driving and not stop on the raod. Easy to call back from phone.

Daily Fuel Prices & Locations


Daily current diesel fuel prices at all major truck stop locations.

Upload Forms: Cargo Insurance, W-9, & Permits


Great for dispatching! have all your driver's paperwork ready in one location. Documents can be faxed or uploaded as files.

How To Videos Guides


Step by step video tutorials on how to use all the features of the admin to find loads, find drivers and other resources.

Weather & Road Conditions


Live weather forcast from pickup location and destination. View Current and weekly forecast.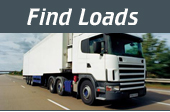 Available LTL, HotShot, Expedited, FTL, and Flatbed truck loads. Search by State or by Origin-To-Destination points. NEVER HAVE A DEADHEAD MILE!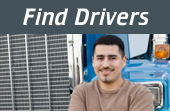 Find Available Truck Drivers and Owner Operators! Truck Drivers and Owner Operators Post Your Truck and Resume. NEVER HAVE A DEADHEAD MILE!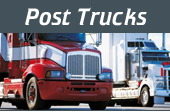 Truck Drivers Post Your Available Flatbed,Van, Reefer or Flatbed With Tarps Truck You will be contact by Freight Cariers and Freight Brokers that need your available truck. Register Today SAVE TIME SAVE MONEY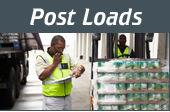 Freight Shippers Post Your Available LTL, HotShot, Expedited, FTL, and Flatbed truck loads. UNLIMITED POST of your truck loads. Real Time edit of your live truck load.





Top 10 Questions & Answers
1. How much are loads paying and how do I get paid?
Q: The #1 question we receive daily is how do I get paid for moving the load, and who pays me?
A: RightNowLoads.com does not broker loads. We put you in contact directly with the Shipper, Manufacture or Broker of the load posted on our loadboard. You will agree to any payment terms and rates with them directly. RightNowLoads.com does not have the pay rates posted on our load board. We provide owern operators with the phone number to contact the poster to inquire about the pay rate and how you will receive your funds after you deliver the load.

2. How do I know if the Shipper is trust worthy?
Q: Do you offer any type of credit lookup to see how long it will take to pay and a brokers credit score.
A: Yes, if the load is posted by a broker we do offer our members 5 FREE credit report look ups per month. You will be able to get the brokers credit score and their average days to pay. If you need more than 5 credit score lookups per month we have another membership package for unlimited uses.

3. What do I get with RightNowLoads.com, what makes your load board different?
Q: How much is your service, and how does your site work?
A: Every member has a 3 Day Free trial. If you like our 24/7 Dispatching service you can become a member for 29.95/monthly. Click here for information on the 50+ different features our competition does not have, that you get for a low monthly fee. We provide you with access to your loadboard and over the phone 24/7 support and dispatching service. Payments by Visa, Master Card and Pay Pal only.

4. Why is your loadboard the cheapest?
Q: Is there a contract with your membership
A: NO CONTRACT!, you are free to cancel your membership at anytime. We have a no questions asked return policy, but we do ask why you want to cancel membership so we can improve our service to current members and future ones.

5. Do you have loads for smaller trucks?
Q: I own a 24" and 26" Box Truck cargo van, do you have loads for my type of truck?
A: YES!, we have loads of many different weight classes. From 0-16,000lbs mostly bobtails, goosenecks and hotshot trucks to 24,00lbs mainly 26ft Dry Vans all the way to 48,000lb trailers like Reefer, 53" Vans, Containers, Flatbeds and Auto. However the frequency of available loads does differ between states, location and distance and the required intrastate or interstate permits required to move the loads.

6. I am a broker, can I use this site?
Q: If I need to post my loads is there a fee for this service and what can I do with this service?
A: If you need to just post loads we do have a FREE Broker posting account we can offer. If you need to search our owner operator directory you will have to register with our 29.95/monthly membership. If you have over 100 loads that need to be posted daily we do offer a free upload service and you can email us the excel or any file that has the load info you wish to post.

7. How do I get my FREE T-shirt?
Q: how do I order my free shirt that you offer?
A: Just Ask! tell us what you want on your shirt and we will send out next day. Only members are eligible to receive up to 2 shirts per month. Each month you are eligible to get a new design on your shirts. We plan on having more offers soon to give out to all members monthly.

8. Your the only site that has backhaul loads?
Q: Do you have a return load back so I do not have to dead head home?
A: YES! all loads on our loadboard have the option to view the available backhaul loads. We have the back hauls divided into 3 sections, state-to-state, city-to-state, and city-to-city.

9. What does the bid feature work?
Q: I bid on a load, but I did not get a reply back, what happens next?
A: After you bid on a load, its always best you contact the shipper DIRECTLY, placing a bid does not mean the poster will reply with any confirmation about your bid. RightNowLoads.com emails your bid to the email address of the poster and most poster of our board get 100's of emails per day on various loads so I may be difficult for them to contact you back. Its always best to call and get a rate.

10. I told my friend about your service and they signed up?
Q: Can I share my account with my friend?
YES!, you can use our load board on more than one computer at a time. Fore every member you referred you get 50% commission on their first month membership and 20% commission for every month after. We have a great affiliate program to spread the RightNowLoas.com name around.



If we did not answer your concerns with the above answers please call us for more info
888-852-4238
Available Truck Loads by State
Right Now Loads.com (RNL) has the most features to offer on one website for 1 low monthly fee. "Right Now" means connecting you instantly with thousands of trucking companies, freight loads, truck drivers and Owner Operators nationwide. Freight Brokers, Freight Forwarders, Carriers, Shippers and anyone trying to get into the transportation industry for the first time can benefit from this powerful and easy to use website. Our special features are unmatched on the internet and are the backend that drives RNL to the top of the internet freight matching industry.
There are tens of thousands of carriers operating in the United States alone. As well as tens of thousands of truck drivers and Owner Operators looking for work. RNL provides an internet link between the two with over 45,000 transportation contacts in our database. We offer Owner Operators and Truck Drivers direct contact with trucking companies, freight forwarders, freight carriers and shippers nationwide via email, phone or fax, with our online load matching service. Our real time freight load database is easy to use for Freight Brokers. It is a requirement for Freight Brokers to have an online freight matching service software to find carriers for their customers. Freight Brokers get the best of both worlds, because they have access to trucking companies nationwide as well as a huge database of truck drivers and owner operators looking for available freight loads. We offer Owner Operators and Truck Drivers an easy way to obtain cargo insurance with nationwide cargo insurance affiliates ready to provide liability and cargo insurance certificates. Our online advertisement specials are the best offer on the internet, with customizable banner ads displayed to thousands of monthly visitors. All of these features are included with your monthly membership.
Most importantly our online load matching system is extremely easy to use. Our website is designed for owner operators to find work fast and get on the road. Our user friendly web interface makes it fast to find exactly what you are looking for weather your a freight broker, owner operator, truck driver, shipper, freight forwarder or carrier. Some of our special features include cell phone text messaging of an available truck load or requesting a truck lane to be filled. All searches can be printed in a print friendly format, and all searches can be downloaded into an excel format. All listings are integrated into mapquest for easy pin-point directions and mileage calculations. This is extremely important for owner operators budgeting their trip. We supply owner operators with WiFi Hot Spots and Gas Stations and Truck Stops that are equipped with internet access so you can find loads anywhere and avoid having deadhead miles.
We acquire loads from freight brokers, freight forwarders and our affiliates with major trucking companies nationwide. We are an internet source of transportation information and our main goal is to make a user friendly, knowledgeable, and safe network of members sharing trucking information, loads, freight questions and answers and expand your business off one another. Best of all, this information is available to users 24/7/365 for the lowest monthly fee on the internet! You can't go wrong. Join us toady and experience the power of Right Now Loads.com More info.