Load #281589014
From :
Monroe, LA TO Dallas, TX
Payment :
Freight Factoring Available
Destination Zone :
Zone 4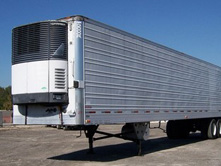 Backhaul Loads
29 Loads Going Back From Dallas, TX TO Monroe, LA
| Details | Pickup | Deliver | Available | Weight | Trailer | Backhauls | Phone | Estimated Value |
| --- | --- | --- | --- | --- | --- | --- | --- | --- |
| View | Carville, LA | Orange, TX | 09/27/2022 | 43000 | | 7 | Register | $187 |
| View | Carville, LA | Orange, TX | 09/27/2022 | 43000 | | 7 | Register | $187 |
| View | Carville, LA | Orange, TX | 09/27/2022 | 43000 | | 7 | Register | $187 |
| View | Carville, LA | Orange, TX | 09/27/2022 | 43000 | | 7 | Register | $187 |
| View | Carville, LA | Orange, TX | 09/27/2022 | 43000 | | 7 | Register | $187 |
View All
Outgoing Loads
Loads Outgoing Going From Dallas, TX
Fuel is one of the biggest expenses in the trucking business and we want you to know that RightNowLoads.com has a new Fuel Card designed just for smaller fleets,that would normally not be able to get the savings like larger carriers. If you are a solo owner operator or 1-25 truck fleet we are able to offer you HUGE discounts directly at the pump.With the RightNowLoads Fuel Card you will never pay full price for fuel get EXCLUSIVE access


A lack of cash flow is the #1 reason trucking companies fail. A trucking company has daily expenses that must be met (fuel, insurance, payroll, maintenance, etc.) but has to wait 30-60 days to get paid. RightNowLoads.com solves this cash flow crunch by paying you the day your truck delivers the freight. You'll never lose sleep again knowing RightNowLoads.com is there to provide the operating capital you need to run and grow your business
BID FOR FREE!
No membership required. Your bid will be sent directly by email to the shipper.
Post, Search & Bid on UNLIMITED truck loads
Over 30,000 new loads NO DUPLICATES. Sort by combination of weight, trailer, radius & multiple destinations. Easy to use!


Owner Operator & Truck Driver Search
Great for Shippers & Brokers! Search Drivers by trailer type and any location. Get Freight Quotes directly from drivers by email.
No Contract Month-to-Month Billing
We have 100% no questions asked Money Back Guarantee policy. You can cancel and renew your membership at anytime.


Mileage & Routing Directions
Calculate dead head miles and total miles of trips. Intergrated Map with US Highways and dirving directions from pickup to deivery.
Freight Broker credit score search. Invoice matched with Freight Factoring companies.


Dead Head Mileage Calculator
Calculate dead head miles between trips. Radius search for loads within dead head mile limit.
Bookmark, Notes and Favorites
Easily manage your dispatching services with Bookmarking important shippers or drivers, with custom notes.


Load & Driver Email Notifications
Receive email or SMS alerts of loads or owner operations that match your posted loads or trailer types.
Auto Match Loads & Drivers
After you post your Open Truck or Open Load on the load board you will automatically be matached with drivers or shippers.


Send Load Details to Phone SMS Message
Great for dispatchers! allows for drivers to get info while driving and not stop on the raod. Easy to call back from phone.
Daily Fuel Prices & Locations
Daily current diesel fuel prices at all major truck stop locations.


Upload Forms: Cargo Insurance, W-9, & Permits
Great for dispatching! have all your driver's paperwork ready in one location. Documents can be faxed or uploaded as files.
How To Videos Guides
Step by step video tutorials on how to use all the features of the admin to find loads, find drivers and other resources.


Weather & Road Conditions
Live weather forcast from pickup location and destination. View Current and weekly forecast.